PEAK
Permanent Downhole Monitoring System
Pressure sensor is a resonating piezoelectric material, which changes frequency in response to externally applied pressure. The sensor is constructed from proprietary materials, and located within a thick walled, Incoloy, hermetically sealed chamber. A high pressure fitting at one end of the sensor allows for communication to fluid, while a high pressure electrical fitting at the other allows for communication of the signal to surface. Fluid or gas pressure compresses the diaphragm associated with the pressure sensor, producing internal compressive stress in the resonator. A supplied small voltage (mV) from the surface data acquisition equipment is used to excite the sensor and induce the resonator to oscillate at its mechanical resonant frequency. The oscillating frequency of the sensor changes in response to stress (pressure) applied upon it. Frequency signal is detected by surface acquisition system and converted to engineering unit through calibration coefficients.
Permanent Downhole Monitoring Systems provide eyes to the well and reservoir which diagnose reservoir characteristics, production performance and downhole tools failure. Sensors record downhole pressure and temperature permanently and send it to surface logger. The raw data are processed using a software. The processed data can be used for different applications.
Permanent Downhole Monitoring System Components
• Downhole quartz gauge
• Gauge carrier
• Downhole cables
• Cable protectors
• Wellhead connector
• Data Logger
• Software
• Power supply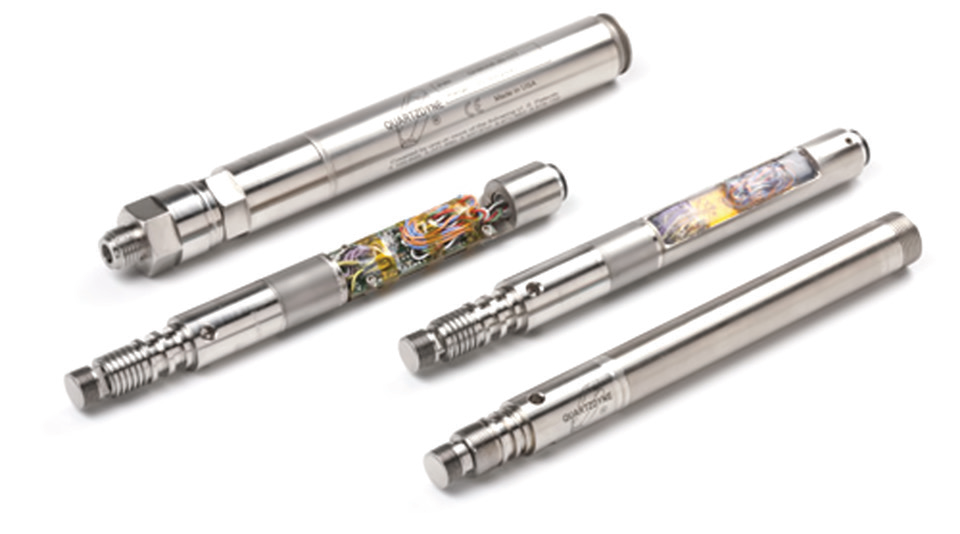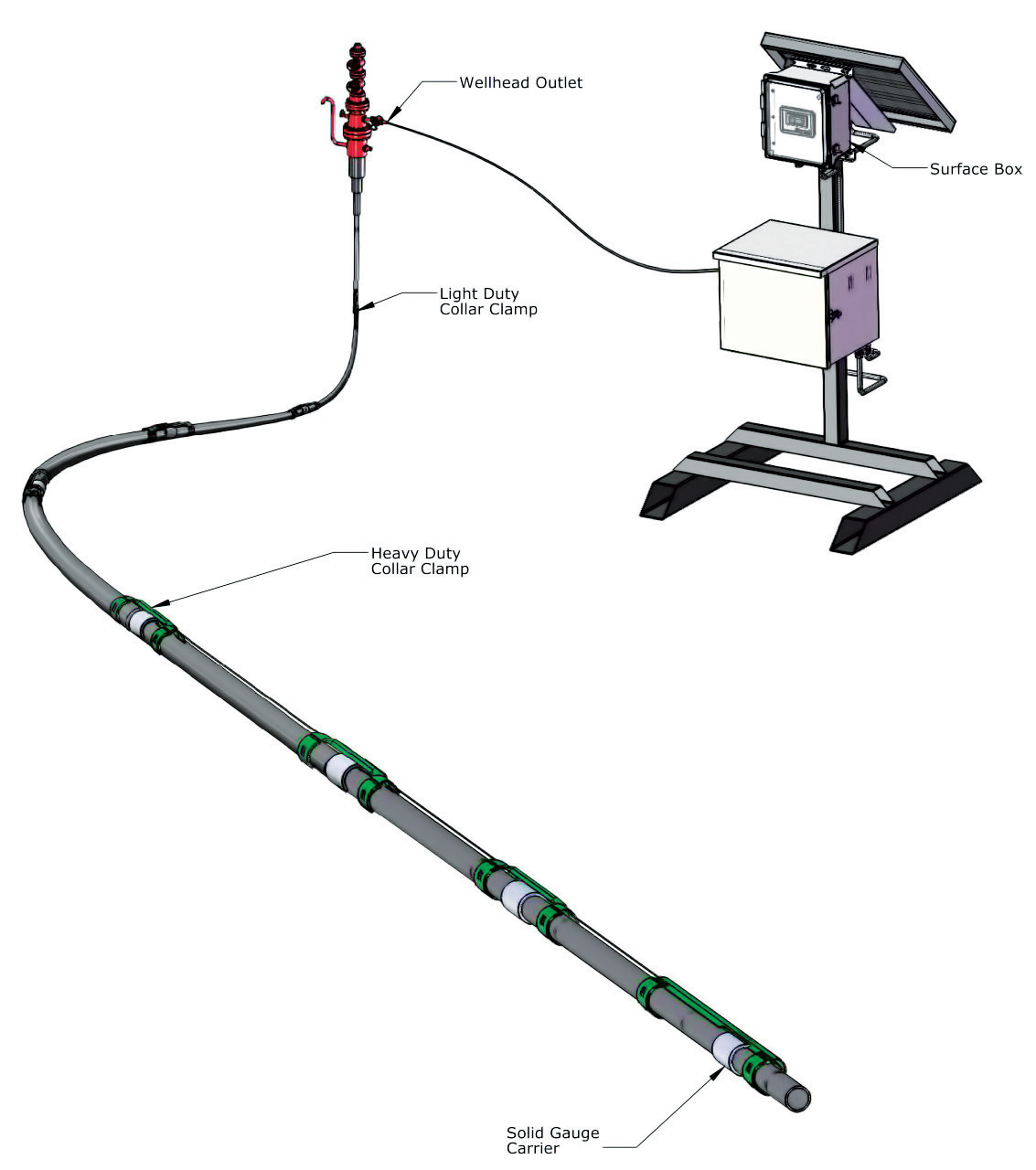 APPLICATONS
• To optimize reservoir characteristic and production
• Well testing
• Reservoir pressure maintenance control
• To control IOR processes
• To history match numerical model more accurately
• Production flow rate construction
• Well killing calculation
• Sand management
• Hydraulic fracturing
• Gas lifting
• ESP and Sucker rod pump: performance and problem recognition
• Downhole tools failure diagnosise, SSSV, etc
• Gas-oil ratio estimation
• Skin determination
• Reservoir connectivity
We supply, install, and give consultancy to clients for selection and design, operation, interpretation and application of PDG data in reservoir characteristics, management and production optimization. Using PDG along with wellhead pressure gauge give us possibility to diagnose downhole equipment failures or problems.
The P-T gauges for ranges of conditions (pressure from 3000-20,000 psi, temperature from 50-200 C) are available. The gauge accuracy is high around +/- 0.03% Full Scale and resolution of around +/- 0.0005% Full Scale. The downhole components are fabricated with appropriate alloys to withstand harsh conditions such as pressure, temperature, H2S and CO2.