PEAK
Rig Cooling System
Flare Heat and Thermal Radiation can become significant during high rate and extended well specially in high rate wells like South Pars in Persian Gulf. Rig / Platform cooling system is designed to protect facilities and personnel during Burner flow. PEAK provides engineered pumping solutions and water nozzles to achieve the best result for facilities protection. Our system has a wide range of heat suppression systems to protect personnel and assets from the heat radiation associated with flaring during well testing. From fully independent equipment packages to the smaller boom cooling, rig side packages or the fast mobilizing rig assist packages, we cover all your cooling needs.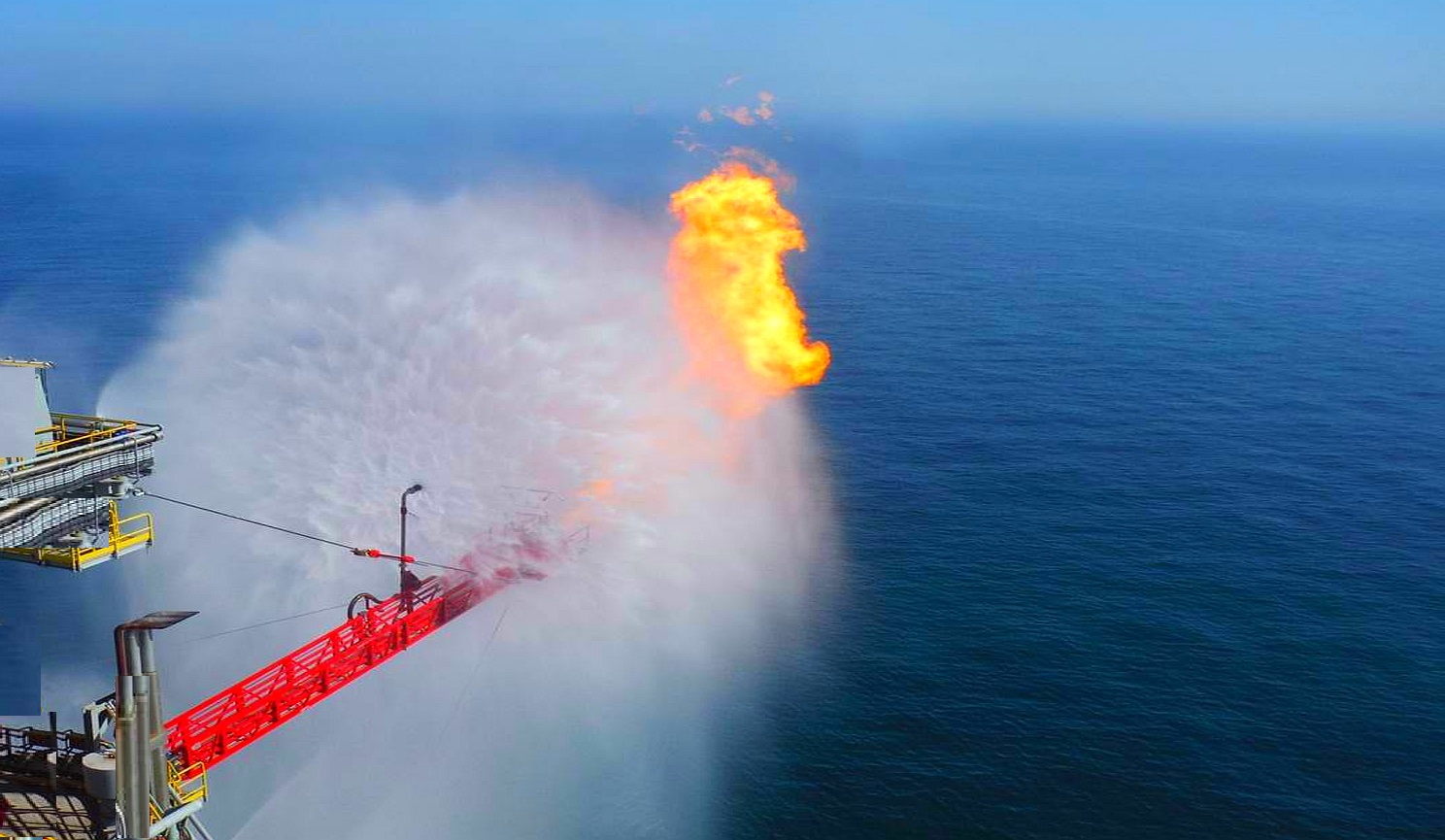 • Full rig cooling systems
• Booster pumps
• Electrical and Hydraulic submersible pumps
• Water Reserve tank
• Diesel Generator
When there is no water supply available from the facility. Submersible and deck based booster pumps supply the required water and pressure to power the system at the most effective flow rates for coverage.


We also provide multiple smaller nozzles at the edge of rig/platform which provide the secondary heat radiation barrier. These smaller diameter nozzles create an overlapping parabolic water screen to further refract radiated heat and cool platform to protect equipment and personnel on the rig/platform.